Mountain race "Rogkas - Chionias" Litochoro, Pieria.
1/23/2023 12:00:00 AM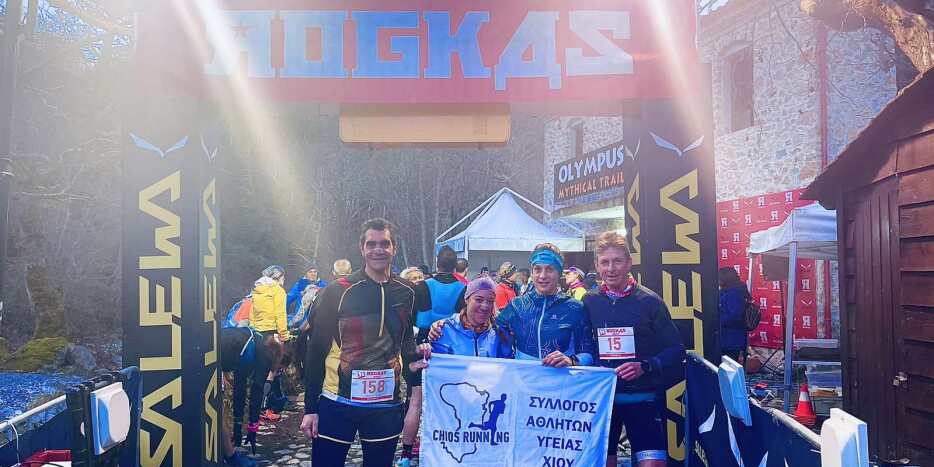 On Sunday, January 22, 2023, the members of our club continue to impress with their performances, not only in running races but also in mountain races.
Another success for Chiosrunning. Our member Charalampos Iatroudellis, after an outstanding race in Rogkas 31 km, achieved the 2nd place in his age category
and 14th place overall with a time of 4:27:37! Other members of our club also participated in the Rogkas race with good performances. Dimitris Frangakis finished with a time of 6:08:29,
securing the 37th place in his age category and 100th place overall.Furthermore, Paraskevi Krousouloudi took part in the Chionias 18 km race
and finished in the 18th place in her age category and 111th place overall with a time of 4:24:03.
Congratulations to all the participants from Chios for their achievements in the race!
Μοιράσου το με τους φίλους σου