Zurich Marathon (Neujahrsmarathon Zurich)
1/3/2023 3:14:00 PM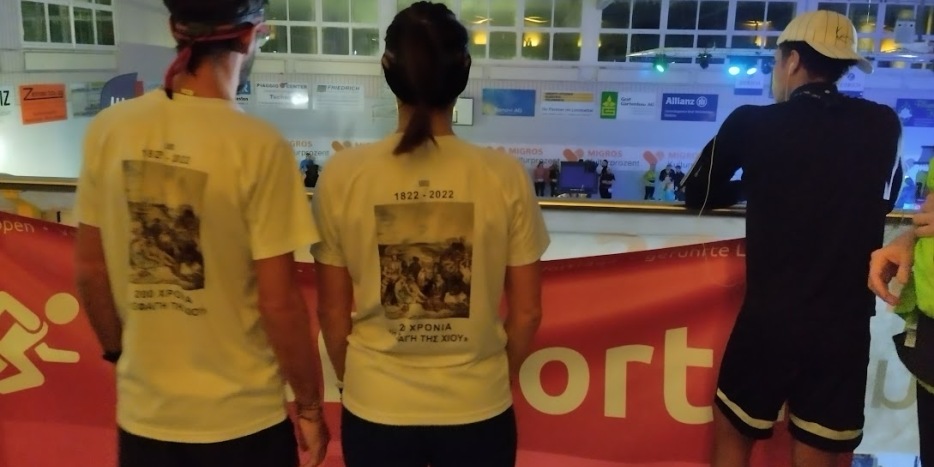 Zurich Marathon (Neujahrsmarathon Zurich) January 1, 2023, 00:00, Zurich The running duo of Chiosrunning, Maria Monioudi and Savvas Spanoudis, experienced the
unique participation in the New Year's race in Zurich, which started precisely at 00:00! The two athletes ran in the half marathon of the New Year's  Marathon held in Sihlwald, 9 km from the center of Zurich,
with the start and finish at the Unterrohr sports hall and a route along the Limat River. The 10.5 km route was 90% on dirt trails. The use of headlamps was necessary for the runners' visibility, especially in the
second round. The race had a spectacular atmosphere, as for at least one hour, the runners could hear and see fireworks in the sky from various points in the city.
A total of 773 runners participated in the event. With a time of 1:44:00, Maria Monioudi, a member of our club, finished 12th out of 130 women in the half marathon, also taking the 4th place in the
F40 category (out of 22 athletes). Savvas Spanoudis ranked 25th among men in the half marathon (out of 193 participants) with a time of 1:36:34, securing the 8th place in the M40 category (out of 45 runners).

Congratulations and have a great running year!
Μοιράσου το με τους φίλους σου